Though the market is flooded with web browsers, Google Chrome and Apple Safari are way ahead of the curve. While the former rules the roost across platforms, the latter has a dominating presence on Apple devices. And rightly so, as they both are feature-packed and highly user-friendly. No wonder, the Chrome vs Safari faceoff is one of those things that Apple users are most curious about in 2021. So, which is better – Google Chrome or Safari? Well, that's what we are going to find out after a direct showdown.
So, how have we figured out whether Google Chrome is the best browser or Apple has got the crown as the most preferred web browser? In order to arrive at a fair verdict, we have compared Apple Safari with Google Chrome on 6 major fronts – Design, Customization, User Experience, Efficiency, Security & Privacy, and Compatibility. Moreover, we have also declared the winner of each round, thereby making it straightforward for you to know which one of these two leading browsers has earned the most points. So, let's get started.
Design and Feature-Set: Chrome Leaves Safari Behind
While Safari sports an impressive design language, Chrome is more intuitive and easier on the eyes. If you wish to get the most out of your browser without having to spend much time on the learning curve, Chrome is the way to go. On the other hand, Safari requires plenty of learning curves. Thus, it takes a while to master Apple's browser.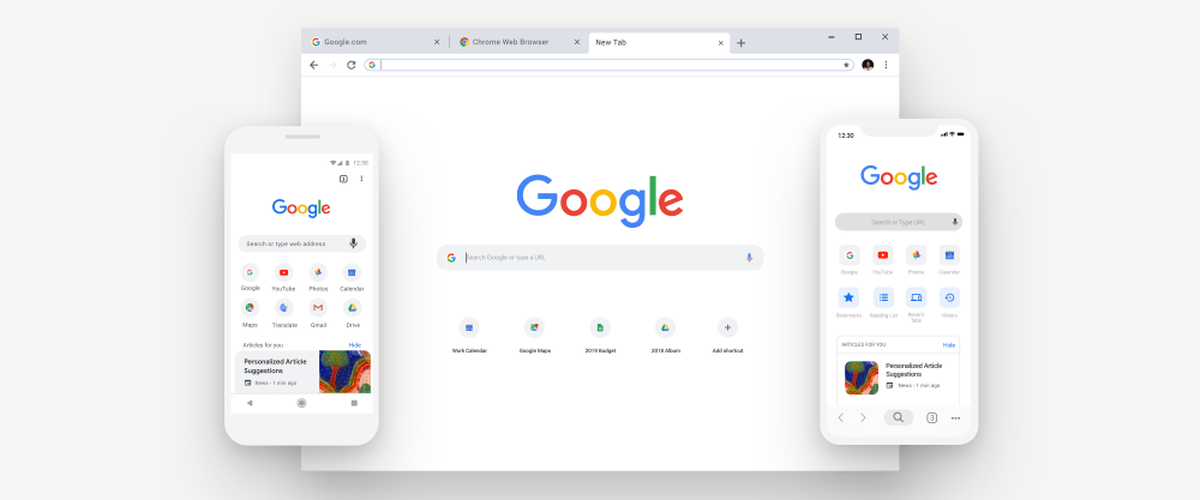 Image credit: ZDNet
In terms of features, both Safari and Chrome are feature packed. However, Google's offering comes with a more efficient bookmark manager, tabs organizer, and is also comparatively more flexible. That's the reason why Google's offering easily wins over Apple's famed browser on the ease-of-use front.
Customization: Chrome is a Way Better Bet
If top-of-the-line features coupled with a host of customizations are what you are after, you shouldn't look beyond Google Chrome. Moreover, Google's offering boasts a massive library of extensions that open the gate for limitless customization. Whether you want to deck the user interface, expand the functionality of the Chrome browser, or keep a tab on plagiarism, extensions have got you fully covered.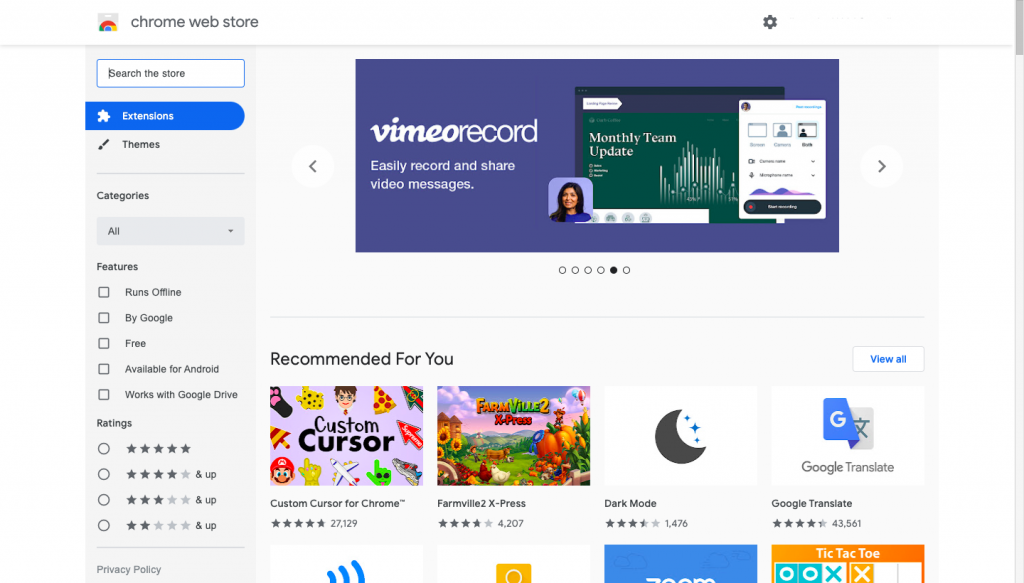 On the other hand, Safari is not known for full-on customization. Due to a lot of restrictions, you can't personalize the browser beyond a certain point. That's not all, Apple's browser also doesn't have a large store of extensions, which could be a huge disappointment for folks who love to use a variety of web extensions.
User-Experience: Safari and Chrome Go Neck-to-Neck
The comparison between these two leading browsers goes well beyond the couple of well-known pros highlighted above. Probably the best part about Chrome is the deep integration with G-Suite, including Gmail, Google Calendar, Google News, Google News, YouTube, Google Drive, Google Photos, and more.
With the power of G-Suite, a Chrome user doesn't have to run here and there to carry out tasks that require the use of Google's famed apps like Google Drive and Gmail. And this is where it scores pretty high on the user-experience front.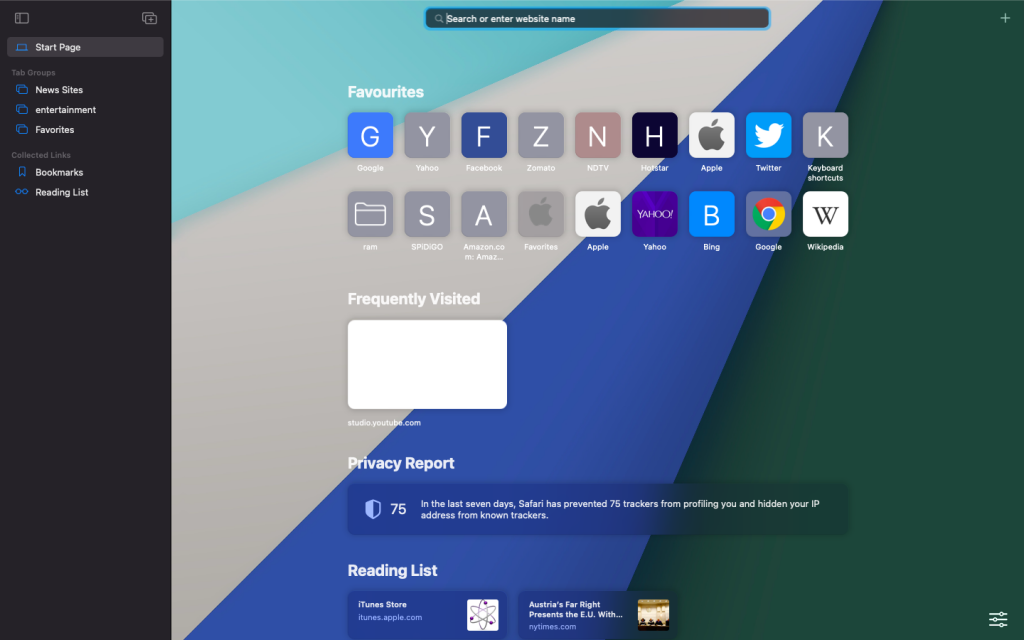 Furthermore, Chrome offers a versatile bookmark manager, seamless sync across platforms. Not just that, most modern websites look better on Google's browser than on Safari as Apple's web browser is still unable to handle some modern image formats that most new websites prefer to use.
Being part of the Apple ecosystem, Safari is deeply integrated with macOS, iOS, and iPadOS. Thus, you can seamlessly switch between iPhone/iPad and Mac. Thanks to the iCloud sync and the super handy Handoff feature, you will have an intuitive browsing experience. Add to that the incredibly secure AutoFill feature and it becomes very hard to look beyond Safari, especially if you are locked inside the Apple ecosystem.
So, on the user-experience front, the battle between Google Chrome and Apple Safari is even-steven.
Efficiency and Battery Consumption: Safari Edges Out Chrome
It's no secret that Google Chrome is resource-hungry by nature. That means if your device is not sufficiently capable, Chrome may not run smoothly. Due to its massive resource-hogging nature, it not only tends to slow down a device, but also causes the battery to drain, which could prove to be a living nightmare.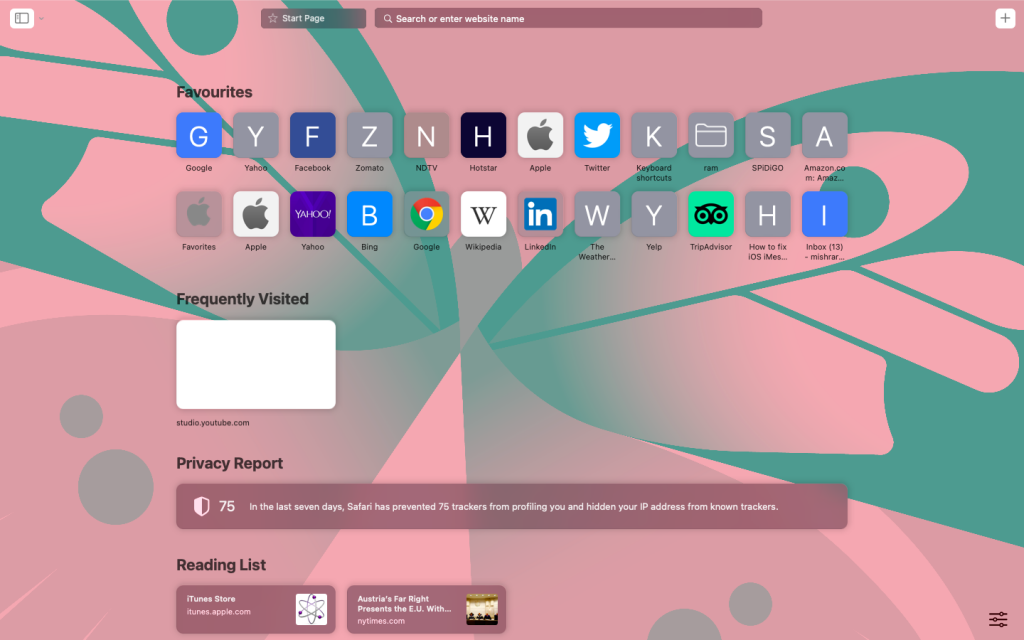 As for Apple Safari, it's better optimized to get the most out of Mac, iPhone, and iPad. Thus, it requires way fewer resources to run, resulting in smooth performance and far less battery consumption. And if better performance ranks right on top of your priority list, Apple's offering is the right way to go.
Security and Privacy: Apple Safari Defeats Google Chrome
When it comes to security and privacy, Safari has an upper hand. Aside from the trusted policy to safeguard users' data, Safari comes with a range of features to block data trackers.
Though Chrome does come with an Incognito mode ( Press ⌘ + Shift + n) which works like Safari's Private Browsing to let users surf the web privately by not saving or sharing users' personal information, Google's browser often fails to live up to that expectation.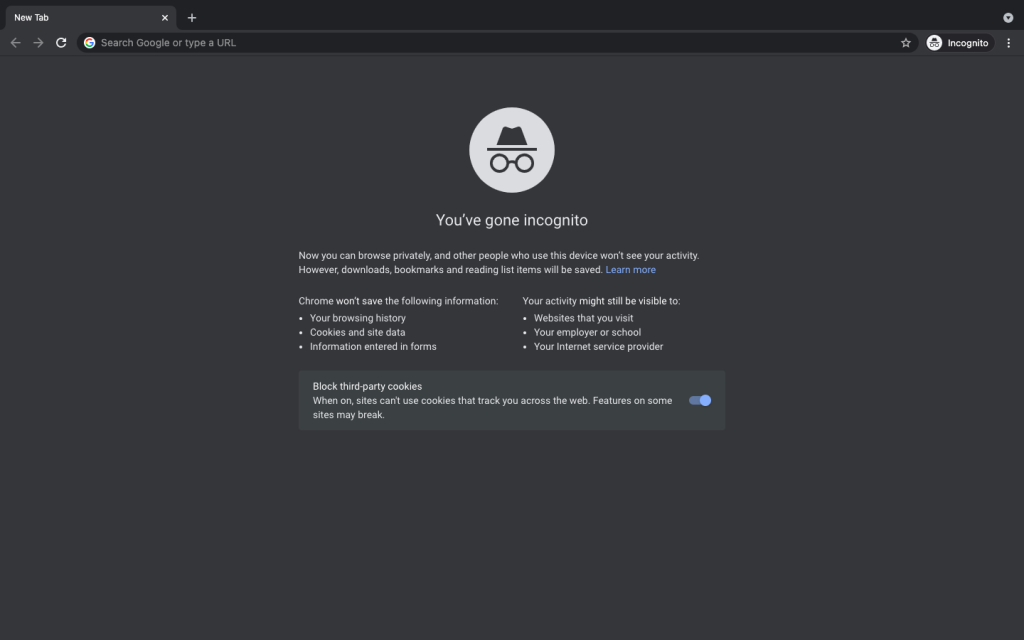 Just recently, a study conducted by Vanderbilt University in Nashville, Tennessee, discovered that Google continues to collect users' data even in Incognito mode. Following the sensational revelation, a $5 billion class-action lawsuit has been filed against the search engine giant in the US.
The revelation just exposes the dark reality that we have to live with today. Despite the tall claims about preserving the privacy of users, very few companies are able to walk the talk. While a good chunk of tech companies harness users' data unabashedly, others siphon data in the disguise of offering a personalized experience.
Unlike other tech companies, Apple's stance on privacy has been relatively clear right from the word go. Recently, the Cupertino giant has introduced a host of security and privacy features, including the ability to let users stop apps from tracking across apps and websites owned by other companies and the detailed privacy reports with a detailed list of data trackers.
No wonder, this massive crackdown has infuriated a number of tech companies including Google and Facebook that heavily rely on advertisements for earning money. These moves are being seen as a well-timed shot in the arm for end-users who need a strong safeguard against privacy intruders like never before.
The Safari vs Chrome story doesn't look quite different on iPhone and iPad either. While Apple's offering boasts seamless integration coupled with the more optimized interface, Google's browser provides way more customization along with the power of G-Suite.
Despite the stiff competition, Safari edges out Chrome on macOS, iOS, and iPadOS on three crucial fronts: Performance, Security and Privacy, and Less Resource-Hogging. Considering people love smooth browsing on mobile devices, Apple's browser steals the show as far as performance is concerned.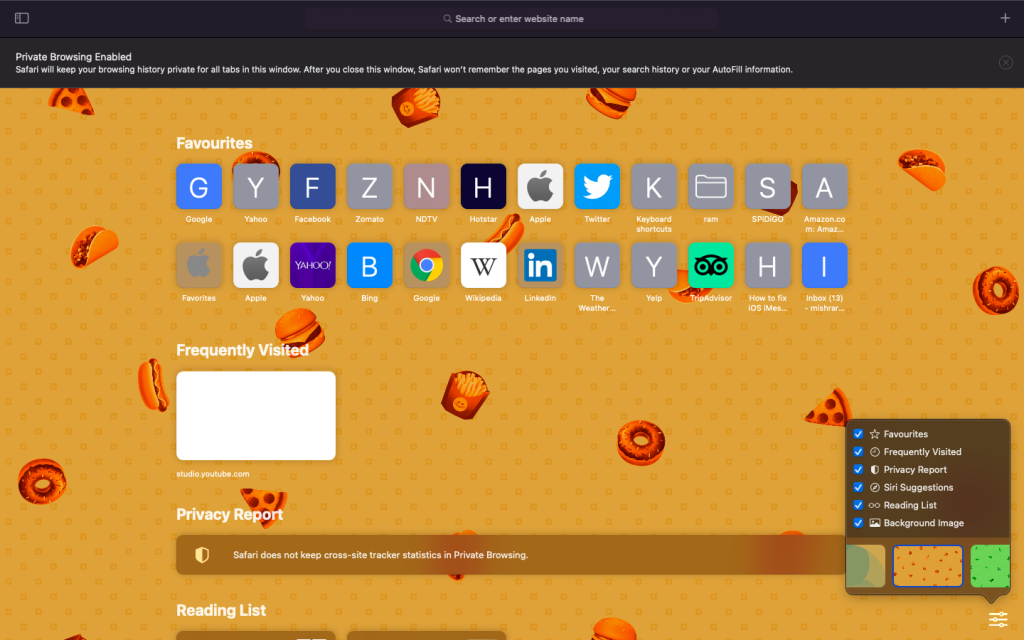 As for security and privacy, it's a no-brainer. Apple has always taken security and privacy very seriously. Though the Cupertino-based company collects users' data, the volume is comparatively quite less than the data harvested by other tech giants like Google and Facebook.
Even in terms of ad and tracker blocking, Safari overthrows Chrome. Thus, you get a more private web browsing experience in Safari. It's worth noting that Google heavily relies on ads, so it has to gather more data to offer personalized ads.
That's not the case with Apple as it's primarily a hardware company that earns money through the sale of iPhone, iPad, Mac, and Apple Watch. So, if safeguarding your data matters the most to you, Safari is a better choice.
Compatibility: Chrome – The Runaway Winner
Available on multiple platforms, including Windows, Linux, macOS, iOS, iPadOS, and Android, Chrome offers a seamless web browsing experience by syncing important data like bookmarks, history, and even passwords. So, it doesn't matter whether you are deep into the Apple ecosystem, rocking Windows devices or on Android devices, you will be able to make the most of Chrome.
Comparatively, Safari is available only on macOS, iOS, and iPadOS. That means if you aren't into the Apple ecosystem, you won't be able to use Apple's browser. That's a shame, to say the least!
On the compatibility front, Google Chrome wins the battle hands down.
Google Chrome vs Apple Safari Verdict: Chrome Beats Safari By 3-2
Having put Google Chrome and Apple Safari in a neck-to-neck fight, we have identified a deserving winner. And that is Chrome! Of course, what works for one may not work for everyone. So, ultimately it all boils down to your personal preference and what suits your taste and needs better. However, Google's offering runs away with the crown as the best browser from a larger perspective.
What's your take on these two popular web browsers? Share your thoughts and also never fail to contact our repair centre for MacBook repair, iPhone repair, or iPad repair, if your device ever runs into an issue.