iPhones are smartphones, which form the most premium segment of our smartphone market in the country. Barring a few base models, most iPhone Pro and Pro Max models are revered as the top devices in terms of usage, battery, performance, and security. What tops all this is the legit Apple care and other Apple-associated services that users get overtime. The fact that most iPhones don't deteriorate even after being used extensively for 2-3 years makes them worth the price and there are hoards of people actively investing in an iPhone compared to those who go for other devices because of their low price points. But at times, it is difficult to get your point across during a phone call because of a microphone issue. A lot of users face this issue because of a faulty microphone or because there is an accumulation of dirt, dust, and other natural agents causing the microphone sensor to get blocked or damaged. But the iPhone microphone not working problem may not be limited to just that – there are other reasons why this error pops up frequently in iPhones.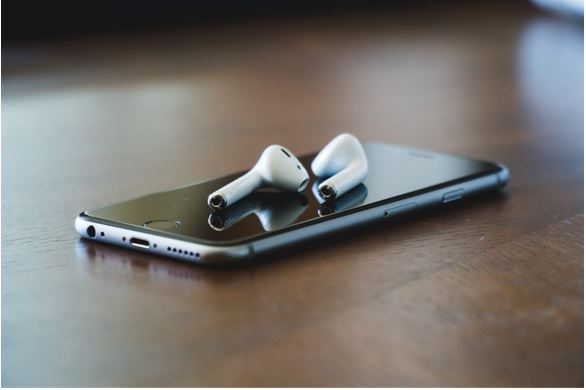 Source: OSXDaily
In this blog, we are going to talk about some of the reasons why iPhone microphones are not working or why there is an issue of microphone low sound output while listening to songs, surfing the net, or casually watching YouTube. Let's get going.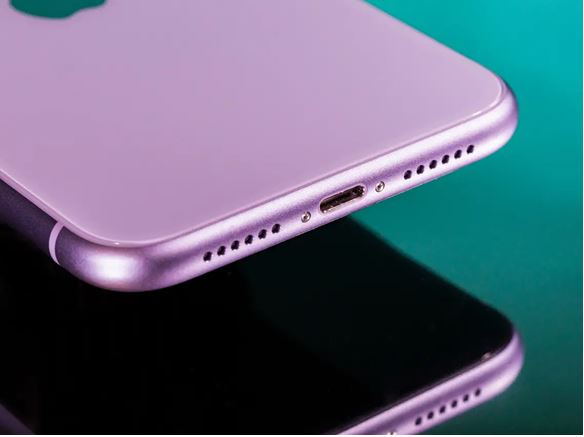 Source: Business Insider
Before moving on to the troubleshooting options and costing, you must figure out which microphone is causing the problem. For example, the iPhone 11 Series has 4 distinct microphones – 2 on the charging jack (for taking normal calls or when on loudspeaker), one on the ear speaker (gets activated for taking video calls from front cam), and the last one in the power flex cable (gets activated to record voice when you record videos from the back camera)
Why Your iPhone Microphone Not Working?
There are several reasons why your iPhone microphone is not working. Here are some common reasons:
Physical damage: If your iPhone has been dropped or subjected to physical trauma, the microphone may be damaged and not working properly.
Software issues: A software glitch or bug may be causing the microphone to malfunction. This can sometimes be fixed by restarting your iPhone or updating the iOS software.
App settings: If the microphone is not working in a particular app, it may be due to the app's settings. Make sure the microphone is enabled in the app's settings.
Blockages or debris: The microphone hole on your iPhone may be blocked by debris or other objects, preventing it from working properly.
Bluetooth interference: If you have a Bluetooth headset or other audio device connected to your iPhone, it may be interfering with the microphone.
Restrictions settings: The microphone may be disabled in your iPhone's restrictions settings. Make sure it is enabled.
Hardware issues: In rare cases, there may be a hardware issue with your iPhone's microphone that requires repair or replacement.
How to fix iPhone Microphone Not Working?
When your iPhone is not working, try these troubleshooting options before visiting an expert if the problem persists: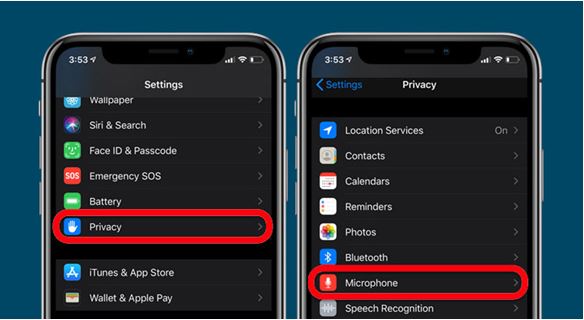 Source: User Guide
Restart your iPhone: Sometimes a simple restart can fix the issue. Press and hold the power button until the "slide to power off" option appears. Slide the button to turn off the iPhone, and then turn it back on again after a few seconds.
Check the app settings: If the microphone is not working in a particular app, check the app's settings to make sure the microphone is enabled.
Update iOS: If your iPhone is running an older version of iOS, updating to the latest version may fix the microphone issue.
Reset all settings: If none of the above options work, try resetting all settings on your iPhone. This will not erase any data, but it will reset all settings to their default values.
Contact Apple Support: If the problem persists, you may need to contact Apple support for further assistance. This is more helpful when your iPhone is under warranty otherwise you might have to spend a hefty price for availing their repair services.
Apart from this, you can also try the iPhone microphone setting test. This test is a feature within the iPhone's settings that allows you to test the functionality of your microphone. This can help diagnose any issues you may be experiencing with your microphone, such as low volume, distortion, or no sound at all.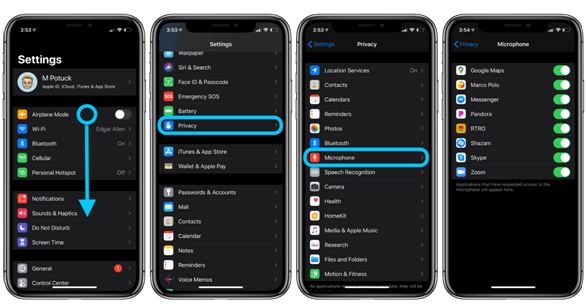 Source: 9to5Mac
To access the microphone setting test, follow these steps:
Open the "Settings" app on your iPhone.
Scroll down and select "Privacy."
Tap on "Microphone."
You will see a list of apps that have requested access to your microphone. Make sure that the switch next to each app is turned on if you want to allow the app to access your microphone.
At the bottom of the screen, you will see a section labelled 'Allow Access When Locked.' Turn this switch on if you want to allow apps to access your microphone when your iPhone is locked.
To test your microphone, exit the 'Settings' app and open the 'Voice Memos' app.
Tap the red record button and speak into your iPhone's microphone.
After a few seconds, tap the stop button and play back the recording to check the quality of the sound.
If you hear clear and audible sound in the playback, your microphone is working properly. If the sound is distorted or there is no sound at all, there may be an issue with your microphone that requires further troubleshooting or repair.
iPhone Microphone Repair Costs
On an average, iPhone microphone repair price or the cost of repair can vary depending on the model of the iPhone and the location of the repair service. Generally, the cost can vary depending on what service you're availing. If you're going for an iPhone charging jack replacement then the cost can be anywhere between Rs. 3000 to 10,000. This may not include GST and that may be levied separately by an authorised repair service.
If the problem exists in the earpiece of the device then you may have to go for an ear speaker replacement.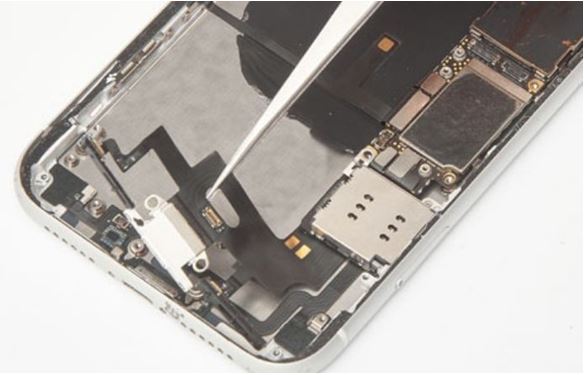 Source: SlideShare
It is recommended that you contact an authorised Apple service provider in your area to get an accurate estimate for the repair cost. You can also check with third-party repair shops, but be sure to choose a reputable and reliable service that guarantees the use of only Apple-certified OEM parts.
Get In Touch With The Experts
The top experts make sure your iPhone gets the top service it needs and they provide the right acumen as well as the quality part that can make the whole experience impeccable and hassle-free. Trust the top service in the city that can reach your doorsteps, get your device collected, get it fixed, and then return it back to you by reaching your doorsteps. Get in touch with an expert today to get your iPhone free of any physical or technical problem.
Got issues with your iPhone, iPad, MacBook or OnePlus device? A trustworthy iPhone repair centre not in sight? Don't worry, the experts can help you get a free pickup and drop service and provide the bright repair solution for all your Apple & OnePlus woes. Call today for Apple screen replacement, battery replacement, and other top repair services.