What happened, your iPhone 12 camera is not working?
Which model from the iPhone 12 series do you own – iPhone 12 Mini, iPhone 12, iPhone 12 Pro, or iPhone 12 Pro Max?
Don't Worry! Whichever model you are facing trouble with, we have got some DIY troubleshooting tips which can help you resolve common issues which arise with iPhone 12 cameras. These hacks are workable for any model from the iPhone 12 series.
After executing these hacks mentioned below if you continue to face problems with your device then "Click here" for the most rapid repair solution at your fingertips.
Let's KYC – Know Your (iPhone 12) Camera!
Before jumping straight into DIY let's get an overview of the cool tech specs your device comes with so you understand why certain camera issues arise in a specific model only and how your model of iPhone 12 varies from the other models in this series in terms of its camera?
There are possibilities when an issue arises in a specific model only and that's because of the variations such as –
iPhone 12 Mini and iPhone 12 come with 2 cameras, on the other hand, iPhone12 Pro and iPhone 12 Pro Max have 3 cameras with the latter having telephoto cameras too.
iPhone 12 Mini and iPhone 12 camera come with only optical image stabilisation, but iPhone 12 Pro camera comes with dual optical image stabilisation and the iPhone 12 Pro Max camera with sensor-shift optical image stabilisation. More image stabilisation ultimately leads to less image blurriness and fewer camera shaking issues.
iPhone 12 and iPhone 12 Mini come with 2x and 3x optical zoom in their cameras on the other hand cameras of iPhone 12 pro and iPhone 12 Pro Max have 5x and 6x optical zoom.
The iPhone 12 Pro and iPhone 12 Pro Max camera, unlike its low-end models, come with a Lidar Scanner which for Night mode portraits give you faster autofocus in low light and an amazing Augmented Reality (AR) Experience.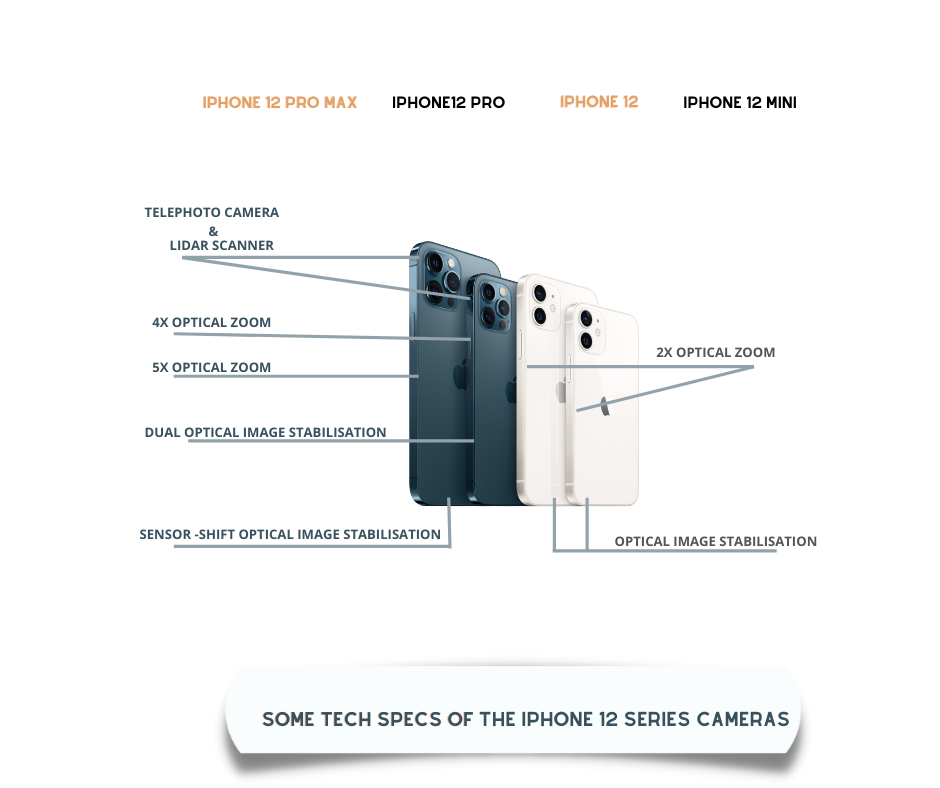 iPhone 12 series – Common Camera Issues
When you say my iPhone 12 camera is not working then most probably you would refer to one of the issues mentioned below-
The camera appears black.
The camera is lagging.
Camera looks grainy or noisy even without zooming in.
The Front & Rear cameras are not working.
The camera is not focusing or zooming in & etc.
These problems may arise due to the following reasons-
App crashes.
Dusty Lenses.
Software Malfunctions.
Settings miss-configuration.
Hardware problems.
Use of magnetic Accessories & etc.
DIY Troubleshoots to fix your iPhone 12 camera issues –
These hacks will work for camera problems in any iPhone running on iOS 15 or later. Out of these below-mentioned hacks, one of them could plausibly fix issues with your iPhone camera, so make sure to try them all one by one.
1. An extremely common iPhone 12 camera issue reported by users is that the camera continuously loads the black screen or becomes sluggish i.e., slow or inactive.
Black Screen: If camera loads to a black screen, rule out the obvious first. Check if anything is blocking the camera sight. If any accessory is hindering, remove it and check the camera again.
Toggle between the front and back camera to check if issue is with both or a single camera. If your device hangs during the toggle, force close the camera app, restart the device and try again. If the issue persists with both cameras, chances are it is software related.
Camera being sluggish or delayed response or app crashes: most likely are software related. First check if there is enough space on your device. If not, free up some space on your device and try again.
Steps that can help resolve software-related issues are explained below.
If these issues persist on your device even after following these hacks, then do not mess up with any other settings rather contact an expert and get a rapid solution to your problem.
To get in touch with a #supertechie Click here.
To force close the apps in any of your iPhone 12 model, follow these steps –
a) Swipe up from the bottom centre of the screen.
b) Hold the app in the Middle.
c) Then swipe up the camera app to remove it. Do the same with other apps too.
2. Camera being grainy, noisy and blur.
Let's break this down.
If camera is making a noise, it most certainly is because the camera components are not able to moving freely during zoom because the springs are jammed. This usually happens when the movement of components is restricted because of external magnetic effect. Check if any magnetic element is near the camera, if yes remove it. It is advisable to get you camera checked by experts to ensure no long term damage ASAP.
Grainy/Blur:
-If camera is grainy/blur, check for obstructions. A dirty or worn-out screen protector is a very common reason for blur in front cameras.
-Make sure the camera surface are clean and there are no smug marks, dust or otherwise dirty.
-If you see foreign particles inside the glass, it is advisable to take the device to get the cameras and camera lens covers cleaned or it can cause permanent damage to camera lens.
-This could be settings issue as well. Check if your focus settings are the way you want them to be. It is advisable to keep auto focus ON. Make sure you have right exposure and effect settings.
-If none of above helps, call the experts.
3. Is your iPhone 12 camera freezing i.e., while capturing an image or a video your device gets stuck on a screen for a few seconds?
This could be a software issue.
Recommendations:
Make sure you have enough free space on the device. Not enough free space can result in frequent crashing of your camera app.
Using the native app is highly recommended. The iphone camera app is very intuitive, easy to use and is best suited for the corresponding hardware.
Actions
Close the camera app and start it again. If it is just an app glitch, this will take care of it.
If issue persist, restart the device.
Check for updates. Apple constantly rolls out updates to fix the known bugs and rollout enhancements and new features. We highly recommend to keep the iOS updated always. If there is an update pending, updating can help resolve most of the software issues.
Lastly, we can try restoring the device to factory settings. Please do take a backup of required data before performing this step otherwise you will lose it. If your camera is malfunctioning because of a software glitch, restoring the OS to factory settings will most definitely resolve the issue.
If camera issue still persist, it most definitely is a hardware issue. Call the experts.
To restart any iPhone 12 model, follow these steps mentioned below-
Tap the Volume up button.
Tap the volume down button.
Hold the power button up to 3-4 sec until the apple logo appears and then wait for the iPhone to restart.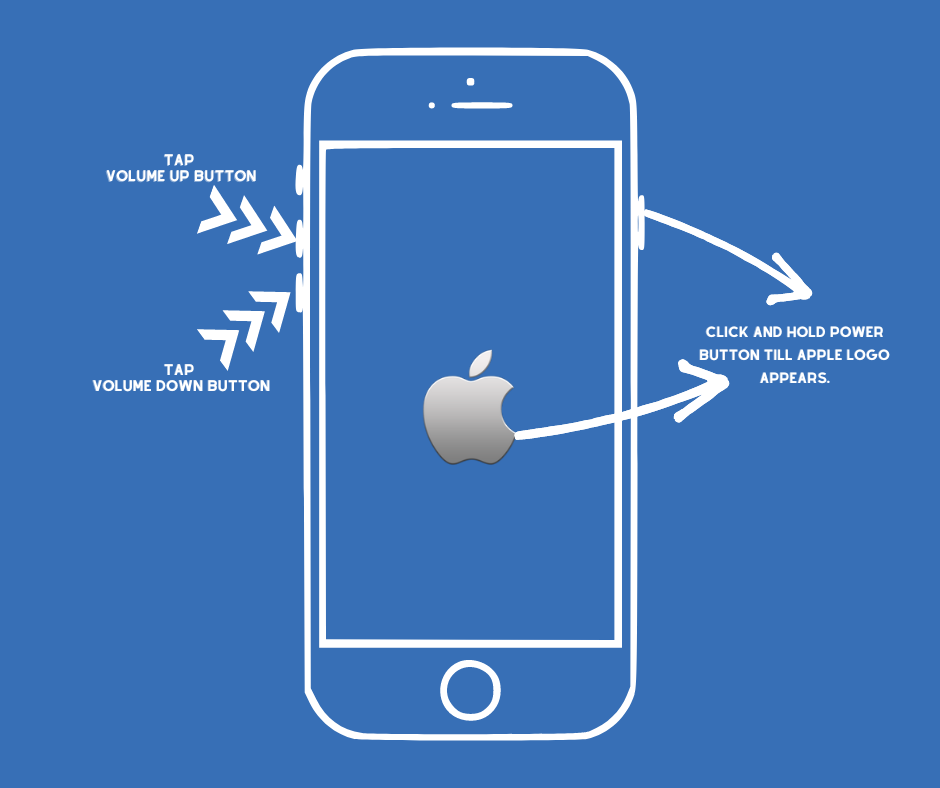 4. Many bugs and glitches can be fixed by updating your iPhone 12 to the latest iOS. But don't interfere much with the settings as it may lead to settings misconfiguration. Rather contact an expert if the situation is getting too messy for you to handle.
To update to the latest iOS in your iPhone 12 follow these simple steps.
Go to Settings app.
Click Software Updates.
Wait for a few seconds for device to check for updates.
Then tap on download and install.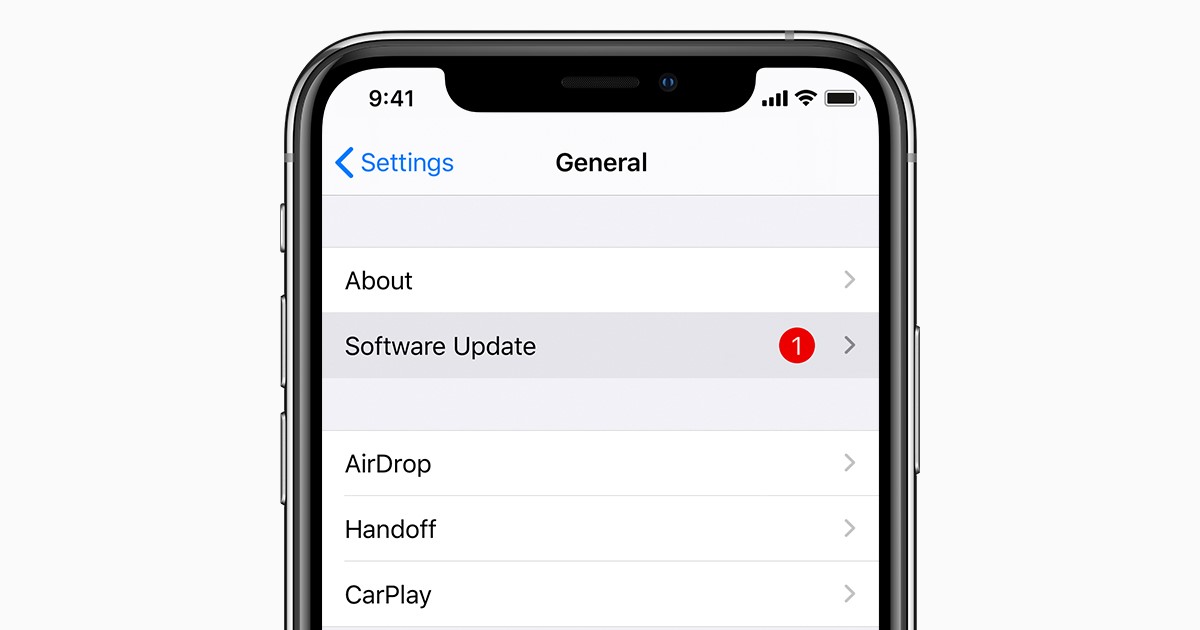 5. If the above-mentioned hacks didn't work out for you then tweak a bit into camera settings and turn on the Smart HDR. To do so follow these steps-
Open SETTINGS.
Navigate to the CAMERA
Turn on Smart HDR using the toggle button on the right side. This can fix certain issue.


Follow these steps to turn on Smart HDR.

The last hack which most people would recommend you to do is, to reset or restore your device which may fix the issue with your camera but we won't recommend it to you until and unless you have a proper data backup as it may cause a permanent loss of your data.

If the issues with your camera persist despite following all the hacks and you find yourself in a mess then first don't panic, and just relax! When a hassle-free service like "RapidRepair" is just a click away then you don't have to either run to an Apple service centre and wait in a long queue or take the risk of getting low-quality services from a local repair shop near your house. Cheer up! and contact RapidRepair for the quickest iPhone 12 repair / iPhone 12 camera repair service, and not only this we are a one-stop repair solution for all your Apple devices. To enjoy a world-class device repair experience at your doorsteps Contact us right away!