The iPad came to symbolise a new era of mobile computing. It forced users to look beyond the PC in a big way, and one reason for that is the excellent user-experience that the Apple tablet has to offer.
Unfortunately, that isn't the case at all times as the iPad has been found to suffer from unexpected battery drain. This is the least desirable aspect of any device that boasts of mobility, and having to rush to the nearest charging outlet ever so often beats that very advantage.
Having said that, there are a number of ways battery life can be improved to ensure a more optimised experience with the iPad at all times.
Here are the ways battery life on the iPad can be improved.
1. Turn off or limit app getting refreshed in the background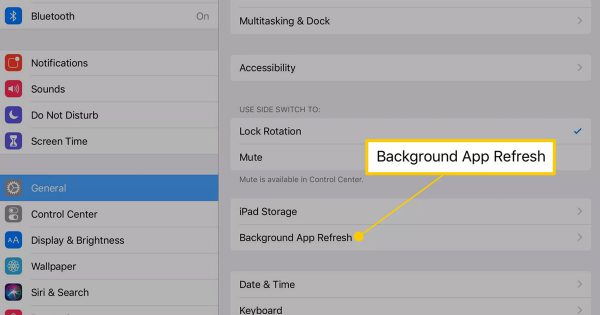 This is a very convenient feature where all apps automatically download the data needed for them to remain updated at all times. Unfortunately, the convenience comes at the cost of battery drainage. So, the best thing to do here is to limit background refreshes to only essential apps.
To do this, go to Settings>General >Background App Refresh.
Turn off app refresh for each app that you think you can do without.
2. Limit apps accessing location services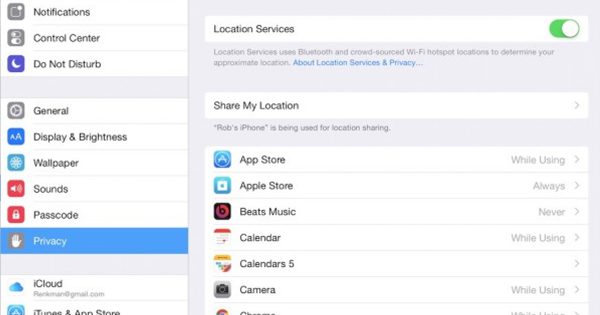 Location service is a great feature that keeps a tab of exactly where you are located, and the various apps that use location data will provide you with information relevant to that location. Unfortunately, the feature is also a battery hog, and can drain the battery quickly if not used wisely.
So, here too, the best option will be to ensure only the apps that you need are granted location service permissions.
You can do that from Settings>Privacy>Location Services.
Manually select the apps that should have access to your location data.
Or, you can simply turn on Airplane Mode as this will turn off Wi-Fi, Bluetooth, GPS and cellular functions at one go.
3. Limit app notifications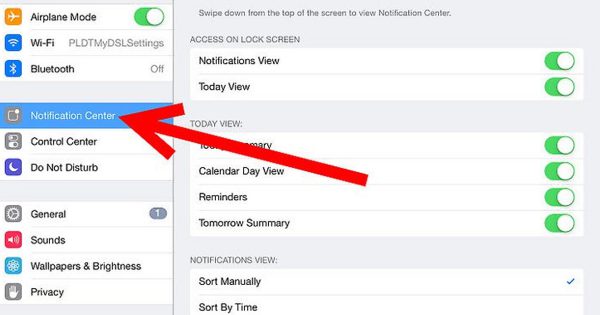 Notifications are a necessary evil. While it is a great feature to keep abreast of recent happenings or to be aware of the latest developments, companies often push out notifications to ensure they remain relevant to you.
Again, limiting notifications to just the essential apps is often the best solution.
To do so, turn to Settings>Notifications.
Select an App you want to turn off the notifications for.
Tap on the toggle switch for Allow Notifications to stop receiving alerts from that App.
4. Switch on Wi-Fi and Bluetooth only when needed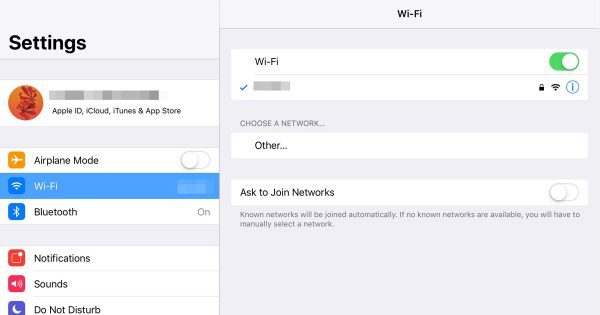 Wi-Fi and Bluetooth are the sort of connectivity technologies that let you enjoy the portability that a mobile device like iPad stands for.
However, those can be a drain on your battery if kept on even when not needed.
As such, the best practice will be to switch them on only for the duration they are needed.
5. Limit exposure to too much heat or cold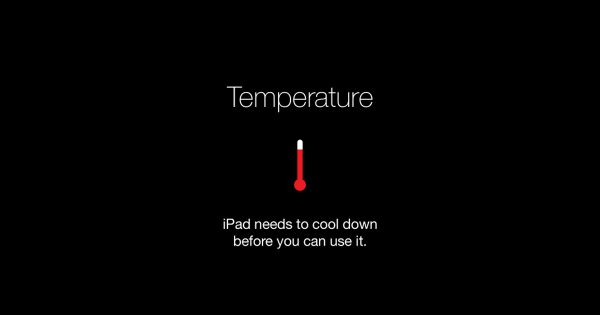 Apple recommends using your iPad where the ambient temperature is between 0º and 35º Cas anything beyond those can affect the performance of the iPad on the whole, including the battery life of the device. In fact, the company specified optimum temperature for your iPad is between 16º and 23º C. So, if you are using your iPad outdoors, ensure that it isn't exposed to direct sunlight. Similarly, it shouldn't be exposed to direct heat sources during winters as well as that can limit battery performance.
6. Ensure your iPad is updated to the latest software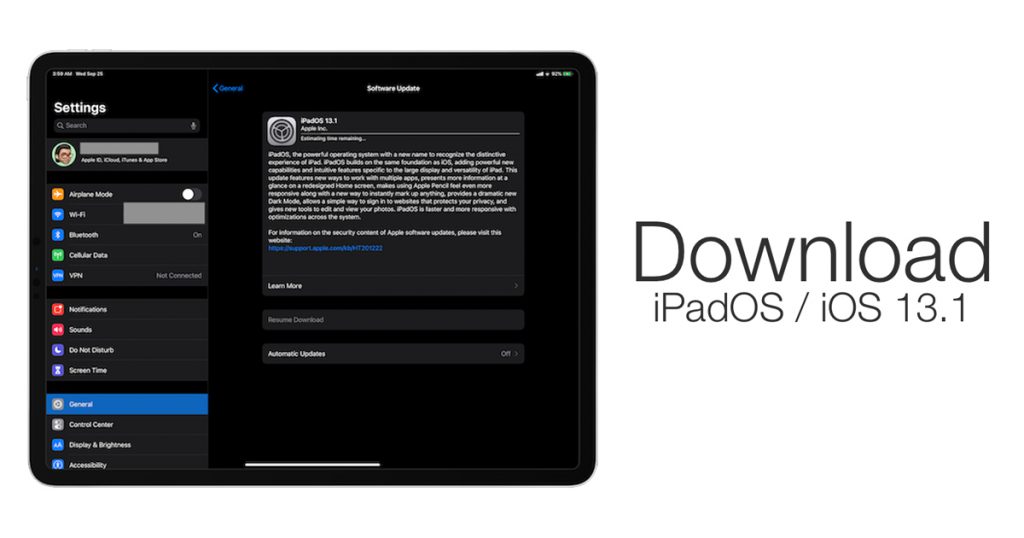 Companies constantly strive to provide its users with the best possible experience with their devices. One way of doing so is to make available software updates that improve performance, eradicate bugs and improve stability.
Make sure you are always updated as this is a proven method to make the most of the battery life.
To update to the latest software, go to Settings>General>Software Update. Also, ensure that all your Apps are also up to date after you have updated the iPad OS.
7. Keep off apps that drain battery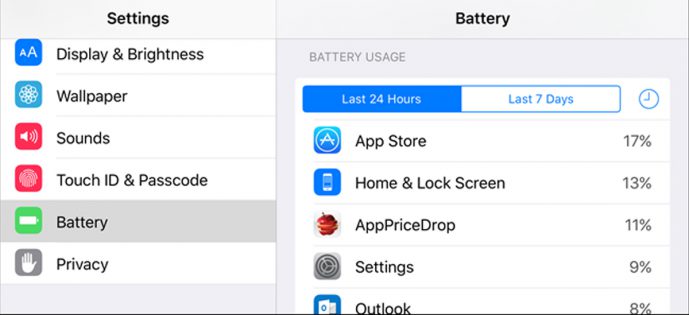 Some apps can be punishing on the battery. You can easily single out such apps from the Battery page under Settings that lists out the battery consumption of all the apps over the last 24 hours and the last seven days. If you think you can do without the apps that drain your device battery the most, it is time to get rid of those.
8. Use Fetch instead of Push when using Mail services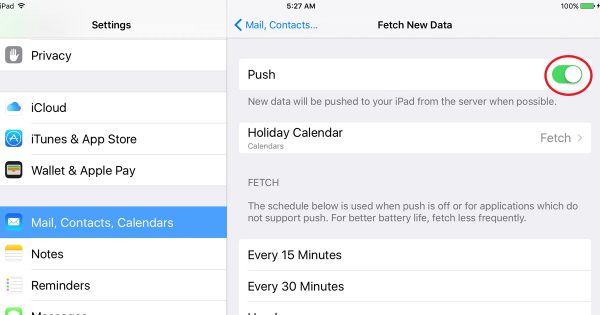 Mail settings can drain battery life quite fast, particularly when the push feature is enabled on your iPad. However, if you aren't using the iPad as the primary device to keep a tab on your inbox, it is recommended you turn off the Push feature in favour of Fetch.
Here too, for maximum benefit, turn the Fetch feature to manual mode to save battery.
Here is how you do it: Go to Settings>Mail, Contacts, Calendars>Fetch New Data.
Here you will also have the option to have your mails fetched to your iCloud account as well as any other email account associated with the Mail app, besides choosing the frequency of fetching new mails as well.
Also Read: 5 Tips to Stop Your iPad from Shutting down Randomly
Battery life has always been one of the star features of the iPad, reasons that also propelled it towards dizzying heights of success. However, there can be times when battery life gets affected adversely, leading to sub-par user experience. Following the above mentioned steps can go a long way in improving the battery life of your iPad. And in the future, if you required iPad battery replacement then must visit Rapid Repair.