Pros and Cons of MacBook Air
MacBook Air has been one of the thinnest and lightest laptops from Apple. The series got introduced in 2018 and overtook the market share of 11 inch MacBook Air which was launched in 2016. MacBook Air is available in three different shades- silver, gold, and space grey. MacBook Air is claimed to be the greenest MacBook ever as it is made up of 100 percent recycled Aluminium.
Apple owners boast, having a brilliant retina display, all-day battery life, force touch trackpad, touch ID and latest-generation keyboard. Now here lies the issue. The iconic laptop has got several complaints with the keyboard. The MacBook keyboard issues have been officially accepted by Apple. The butterfly keyboard of MacBook has been a problematic issue since its arrival. As per various reports and complaints, the butterfly switch keyboards aren't properly fixed. The space bars enter with two spaces while clicking and this is happening with both MacBook Air and MacBook Pro.
Coming to the sales point of view, MacBook Air has been one of the highest selling laptop due to its lightweight feature. The iconic design and extremely lightweight body have made it a big hit amongst all youngsters and corporate people. The hardware specifications are extremely suitable for both professionals and students. MacBook Air in India comes with a high price tag. So before you buy you need to consider the pros and cons of MacBook Air.
Pros of MacBook Air

MacBook Air is Environment-Friendly and Recyclable
As per the latest model of 2018, MacBook Air is a fully green complaint, so if you all are nature conscious and want to contribute to nature, then you must opt for this laptop. The iconic laptop has a thin edge as it is designed from 100 percent recycled aluminum. The "feel good factor" of contributing to nature will be always there with you!
Brilliant Retina Display
The impressive display has a high resolution of 2560X1600 with 4 million pixels which results in a sharp and eye-pleasing display and is simply jaw-dropping. It has forty-eight percent more colors than the previous model. The razor-sharp text clarity is really praiseworthy. The display has fifty percent thinner borders and it gives an excellent display experience.
Latest-Generation Keyboard with a Force Touch Trackpad
Though there are few complaints about MacBook keyboard issues still there are many who loves it. The unique touch bar allows you more space for the other keys. Though the new layout may take time to get used to, it is really appreciated as the keys are not loud.
Now there is a little twist, which may again be considered as a con by some people. The new MacBook Air does not have touch sensitivity display; instead, they have provided an increased model of the trackpad with 4.7" X 3" which has made this device very user-friendly.
Security via Touch ID
The new MacBook Air 2018 has an incredible Touch ID feature. There is a small sensor that turns your fingerprint into a password. Here Touch ID is not only used to unlock your MacBook Air but it is also used to protect your documents and other settings in your computer. Even people who are doing online shopping through Apple Pay can use this fingerprint sensor to confirm the payment.
The Lighter Model
The new MacBook Air is extremely lightweight and weighs just 1.25 kgs, which is the same as three iPhones! It's highly portable.
Great Battery Life

It's a powerhouse and has great battery life. Among all the series of MacBook Air, the 2018 model has the most durable battery. It provides 12-13 hours of battery backup.
Better Sound Than Any Other MacBook
The latest MacBook Air has 2x more bass which provides a fuller sound with a greater range which results in 25 % more volume than the last model.
The Elegant Look
The sleek look of the new MacBook Air which is just 15.6 mm thin, has been a great companion for business personalities. The latest redesigned keyboard creates an exceptional feature which makes the MacBook Air to stand above its competition.
Loaded with Necessary Applications
The new MacBook Air comes with some inbuilt necessary apps such as Safari, page numbers, Keynote, Calendar, Maps, video editing app iMovie, music production app- GarageBand, Facetime for text and video messaging, Mail and Message.

The other unique features that MacBook Air has are:
Thunderbolt 3- Universal port for charging, storage, data transfer, connecting other device and display
I5- Eighth-generation Intel Core i5 processor
802.11ac Wi-Fi and Bluetooth 4.2
Default memory is 8GB and Storage is 128GB which can be expanded to 256GB via PCIe-based SSD
Apple T2 Security Chip- It's the second generation customized Mac silicon designed by Apple which makes the MacBook Air more secure.
FaceTime HD camera for various one to one and group calls
Three microphones to captures the voice more accurately
Now that we have listed out the pros of MacBook Air, we left out with the cons of the same on our list of pros and cons of MacBook Air.
Cons of MacBook Air
The cons of MacBook Air are completely based on the feedback of Apple users.
Slow Performance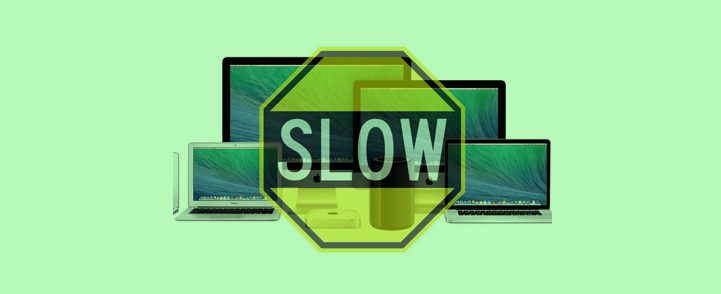 The slow performance has been one of the biggest drawbacks of the MacBook Air. It has been counted as below average when it comes to speed performance. Even several low priced computers have better speed than MacBook Air. Though it is said that the MacBook Air has been designed for casual computing and not for intensive tasks, still it can handle most average tasks easily and smoothly.
High Priced
MacBook Air has been launched with some extra unique features and extra features mean higher price. The newest model starts at a cost of Rs. 1,14,900. For a 13-inch Non-Retina display, MacBook Air costs 84,900. And globally the price of complete series of MacBook Air got increased to $1199 due to its increased demand.
Limited Storage Capacity
Despite of higher cost, there is not enough storage capacity. The base model comes with only 128 GB SSD. If you are a photographer, or you have to store a lot of videos then the space will not be enough for you. But here is the twist, people who use Cloud to store their files, for them, Apple MacBook Air can be a good choice. And still, if you need some extra space you have to opt for an external hard drive.
Limited Hardware Upgrade
The hardware upgradeability is limited in the new MacBook Air 2018 model. The memory and the components of the processor are soldered within a single circuit. There is a scope of customization before purchase, but later on, there is no room for memory, processor and storage upgrades.
Conclusion
Our conclusion after weighing all the pros and cons of MacBook Air is that the latest Model is a worthy buy for all college goers and professionals, those who look for a sleek model with better visibility. It is not for rigorous users who require larger data and processing capacity. There are many unique features that MacBook Air 2018 has come up with for their fans. The price of Apple series is always higher in comparison to all other brands available in the market but has a huge brand value so people who love Apple and have a craze for the brand can definitely go for this.
Still, there can be several issues that can be faced by you while using your MacBook Air, in which case you can contact the nearest authorized service center. Here is what all should be considered before hiring a MacBook repair expert:
You should be well aware of the reputation and feedback of the service center.
You should get to know what all services do they provide.
Make sure that the staff and technicians are experienced and have in-depth knowledge about the product.
All Apple MacBook series are extremely delicate and sophisticated, though it has a great shelf life, still, users face several issues at times, and to get those issues sorted, you need a reliable and experienced service provider, and Rapid Repair is one of the most well-known service centers for MacBook repair in Delhi NCR.
Now if you are facing a MacBook keyboard issue, or if there is any difficulty in using MacBook Air, Rapid Repair is one of the best problem solvers and can do excellent MacBook air repair in Delhi NCR.
What Rapid Repair assures:
As the name suggests, a rapid service
Reliable and reasonable price
Authentic parts exchange
Quick and prompt service
Doorstep pickup and delivery service
So, before you choose the service center to get your MacBook Repair in Delhi makes sure you choose a reputed service center. Rapid Repair is a 3rd party independent service provider for all your high valued products such as MacBook and other Apple products such as the iPhone.Are you facing any MacBook issue? Don't worry, contact us now, our representative will be there to help you.