There could be more than one reason why your iPhone 7 won't turn on. For instance, it could be due to low battery or sudden software crash that may be preventing the iPhone 7 Series from booting up. Not to mention, the problem could also be related to hardware.
But do not get disheartened as there are quite a few viable solutions that can fix the iPhone 7 or 7 Plus that won't turn on. If that's what you are after, head over to try out the fixes to bring the smartphone back on track sooner than later.
So, how do you determine why your iPhone 7 won't turn on? Read on to find out.
Force Restart Your iPhone to Fix Software Crash or Random Glitch
This is always our first go-to move when trying to revive a lifeless iPhone. If your screen is black or the display is frozen, a force restart aka hard reset can provide a seemingly miraculous solution. To force restart an iPhone 7, press and hold both the Side and Volume Down buttons simultaneously for at least 10 seconds, until the Apple logo appears.
If the forced restart works, then your phone probably experienced a software crash or ran into a random glitch. More often than not, this can let you fix common issues like freezing or crashing of the software. So, never fail to try it out if you ever run into some unexpected issues.
Plug-In Your iPhone 7/7 Plus to Power Source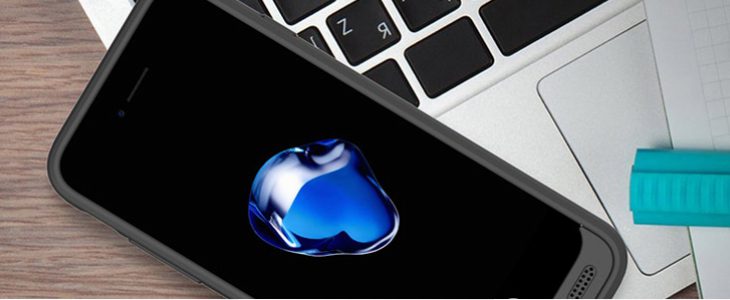 If the forced restart didn't do the trick, it's a good idea to plug your phone in for at least an hour to let it power up. An exhausted battery gets deep discharged and can lead to some random quirks at times, and a quick boost can get things running smoothly again.
But before you go on to other business while letting your phone charge, make sure that the connection is good. First, wait a few minutes to see if the battery charging screen appears. If it does, just let your iPhone 7 charge for a while. If you don't see that charging icon or if the phone doesn't start up, then it's time for a few more steps.
Swap out the charger and cable and try a different set – it's possible that the power source isn't working. Besides, also ensure that the Lightning port is clean or free from debris. You can use a toothpick or a small compressed air hand pump to get rid of the lint or debris.
Use Recovery Mode to Update/ Restore Your iPhone
Considered as the last resort or nuclear solution, Recovery Mode is well-known for fixing complex issues. So, if none of the solutions mentioned above have worked, give a chance to it to sort out the mess.
Note:
Before trying out this radical solution, be wary that you will end with up a new device with all data gone. Whatever you had last backed up on iCloud or iTunes can be restored, but any local device data not backed up will be permanently lost.
First, connect your iPhone to your computer and open iTunes. When your phone is connected to iTunes, hold down the Side and Volume Down buttons at the same time. Keep them pressed even after the Apple logo appears until you see the Recovery mode screen. When the Recovery mode screen pops up, release the buttons.
It'll then ask you whether you want to update or restore your device. Select Update to fix the problem without deleting the content of the iPhone. If you wish to wipe out all the existing content and settings and restore your device as new, select Restore.
Note:
With macOS Catalina or later, Apple has shut down iTunes on Mac. Therefore, you will need to use Finder (which has donned the role of iPhone and iPad manager in the latest version of macOS) to update/restore/backup/sync your device.
What Do I Do When My iPhone 7 Won't Turn On?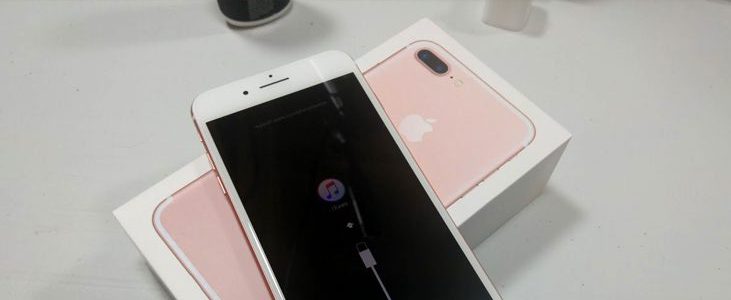 Quick Solution:
The very first thing you should do to bring your iPhone back into action is the hard reset. If that doesn't help, plug it into a power source and leave it for some time. If nothing works, restore the device in Recovery Mode. Moreover, contacting a trusted iPhone repair centre will also be a great idea if nothing comes to your rescue.
Why is My iPhone Screen Black?
There could be multiple reasons why your iPhone screen is black. For example, the problem could be due to the damaged screen, software crash or the Apple logo being stuck at the boot loop, thereby triggering black screen of death.
What Do You Do When Your iPhone Won't Charge?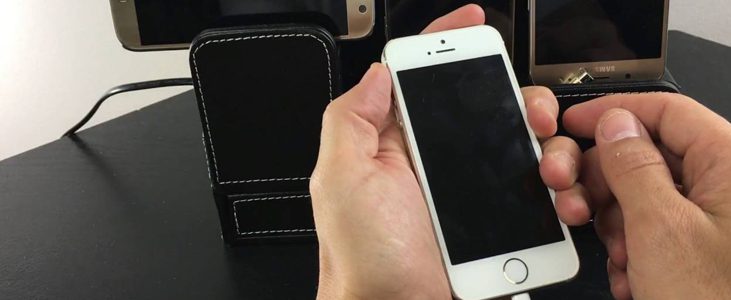 If you have any repairments regarding your iPhone, there are iPhone repair center in Delhi.
Rapid Repair  provides the best and top mobile phone repair services that includes smart phones, cell phones etc. Contact soon for any issues