When launched, the iPhone 12 was an instant hit given its Slate form factor by Apple, which is pretty much standard with all the other models launched after the iPhone 12 series. A14 Bionic chip made it powerful enough to run power-hungry applications and multi-task.
However, given the sleek design and all the amazing features, the 2815 mAh battery is limited in its performance and calls for replacement whenever it doesn't support peak performance or gets damaged due to physical impact or liquid.
If you are wondering why your battery of iPhone 12 doesn't even last for a few hours then you should check its battery health. Here is how you can check it. SETTINGS >> BATTERY >> BATTERY HEALTH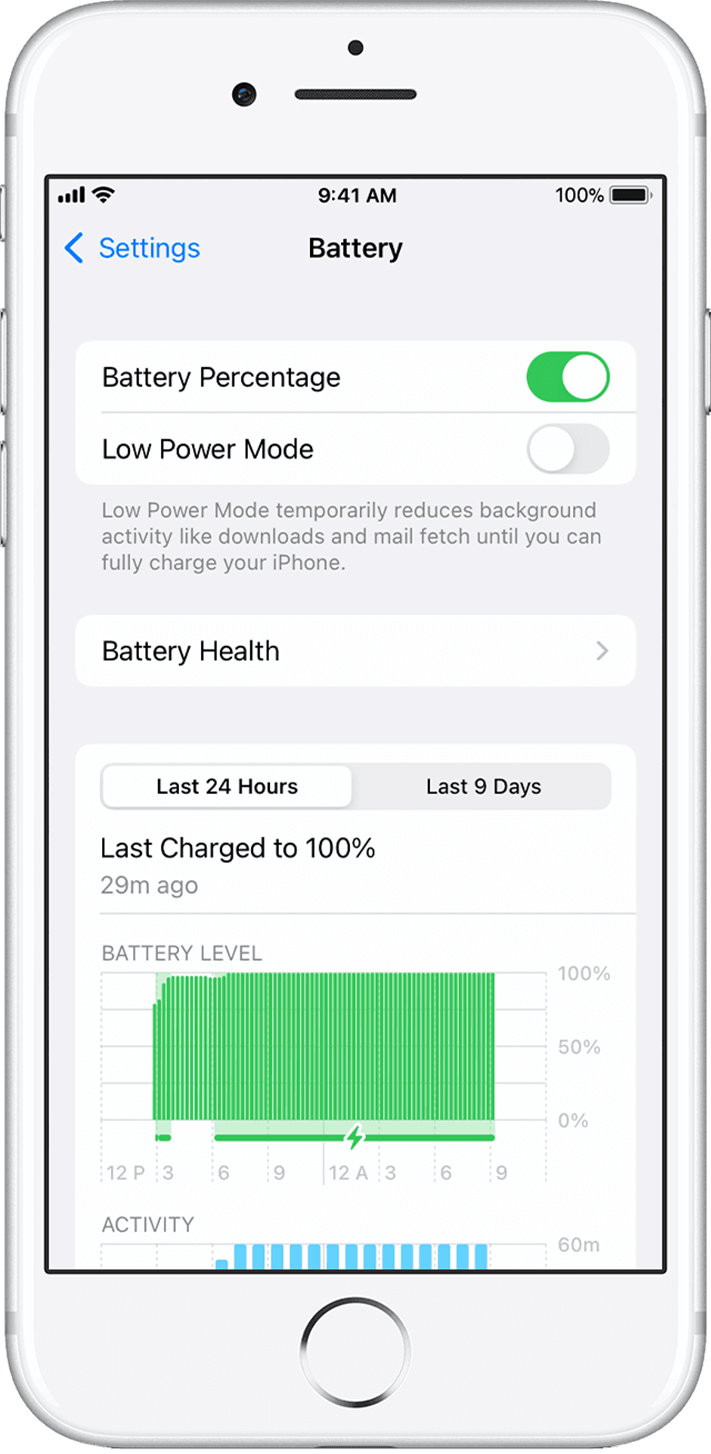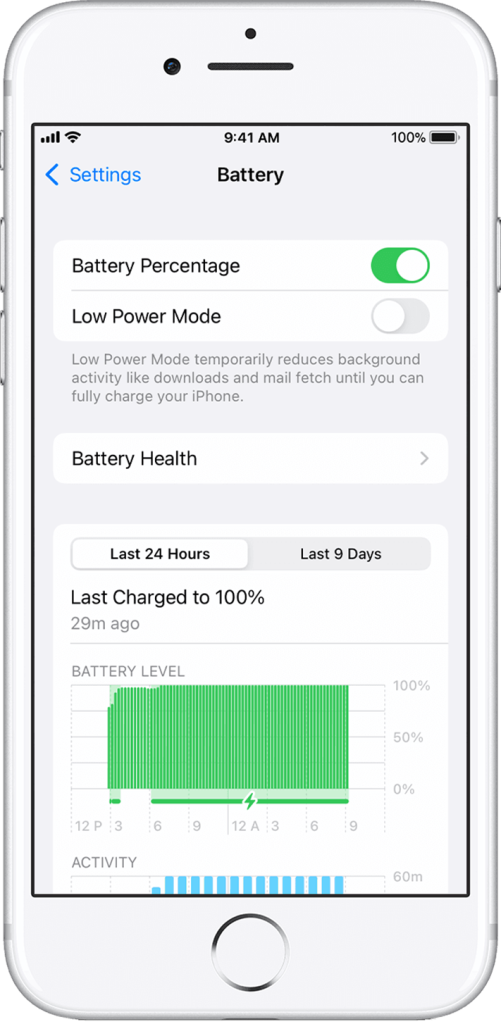 ** Source: support.apple.com
Next to the "Battery Health" section, if there is "SERVICE" mentioned then it needs replacement because the health has gone below 80%. Here is the message that you will get when you know it's time for your iPhone 12 battery replacement.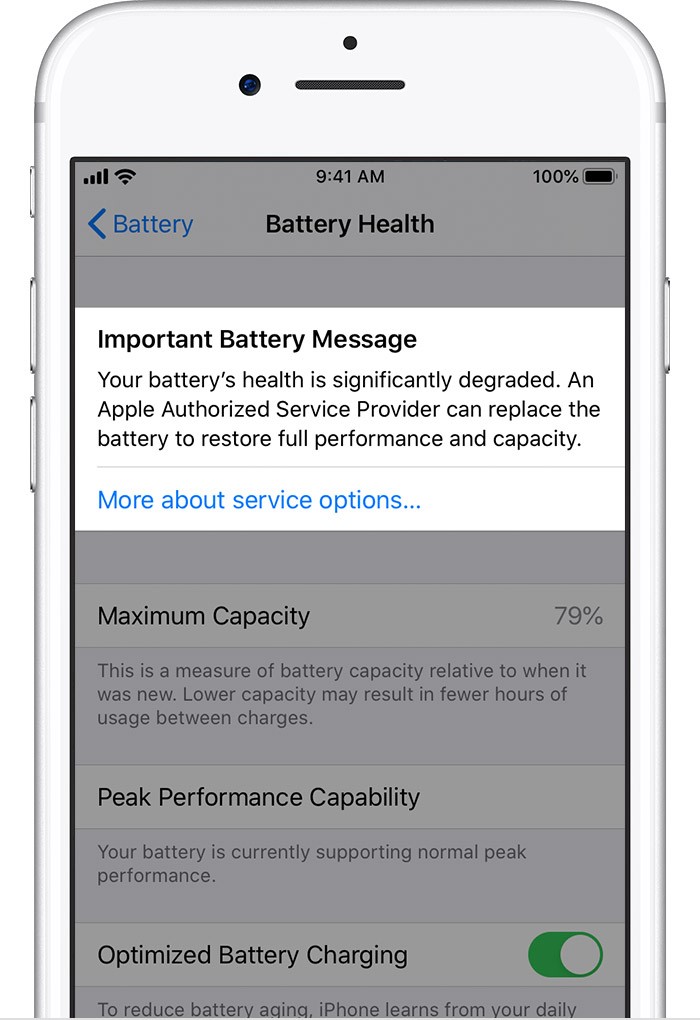 ** Source: support.apple.com
Alright, now that you know that your iPhone 12 needs battery replacement, the question in your mind will be how much does iPhone 12 battery replacement cost? Well, the cost may slightly vary given the service charges by service providers and we don't recommend going for any aftermarket battery replacement option as it won't be calibrated with your iPhone and will give you an error message (shown below):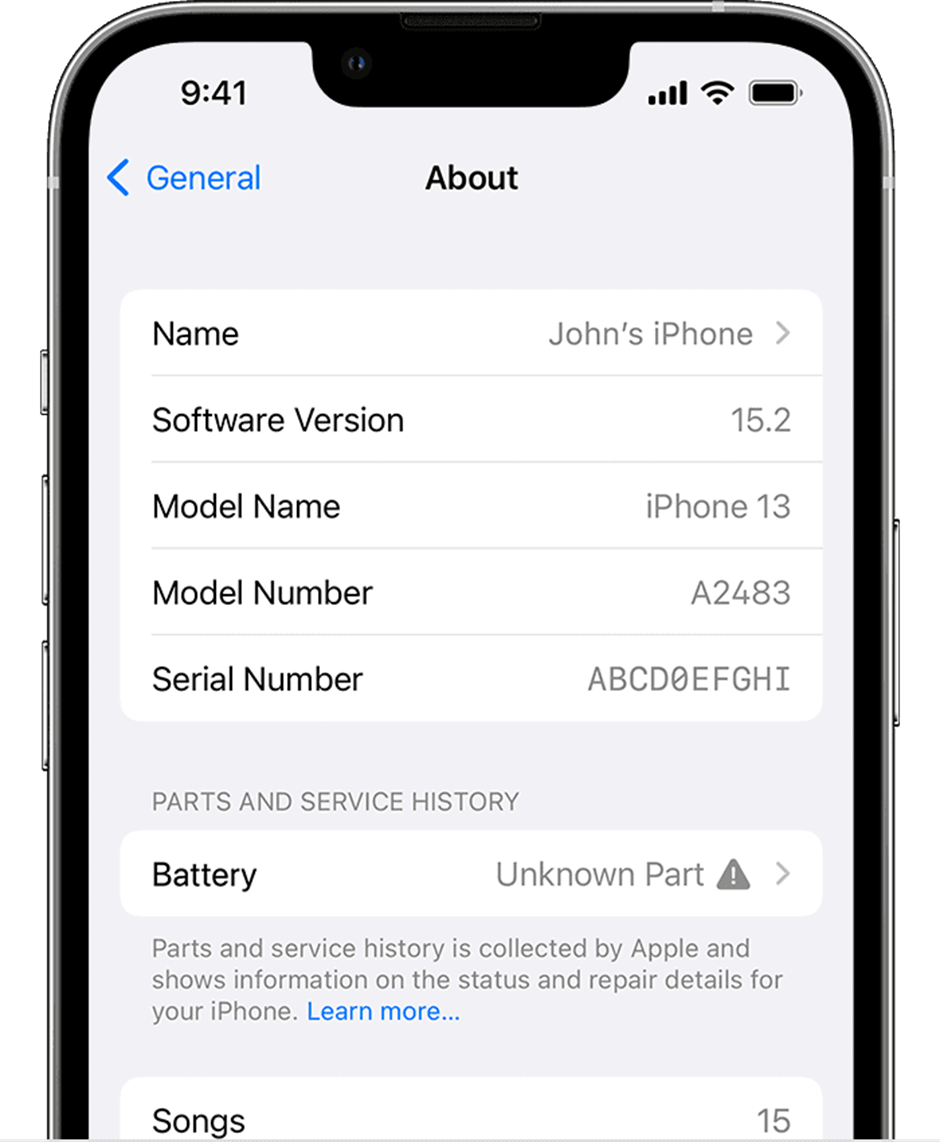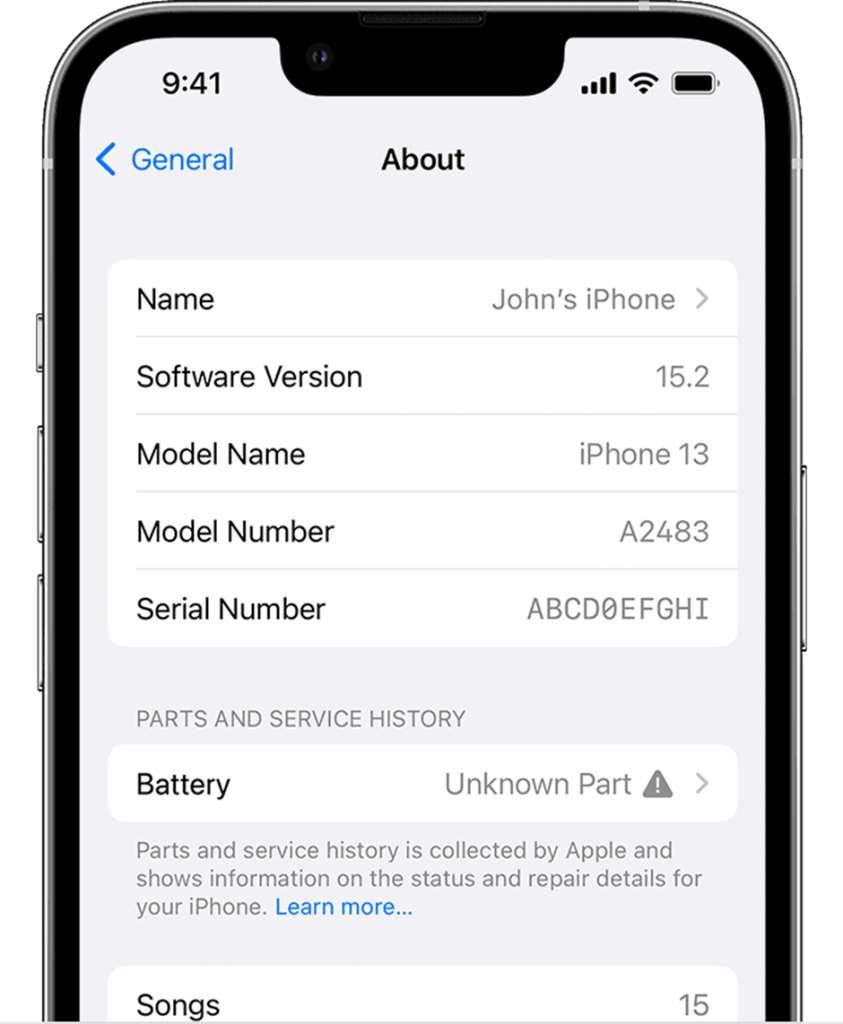 ** Source: support.apple.com
Credibly, there are 2 options for where you can get your iPhone 12 Battery replacement from. First, the Authorised Apple Service Center, who will make an appointment and you may have to personally visit a store near you, wait for some hours and yes of course pay a premium on the iPhone 12 battery cost because of their service charges. You can first get the estimate online at https://support.apple.com/en-in/iphone/repair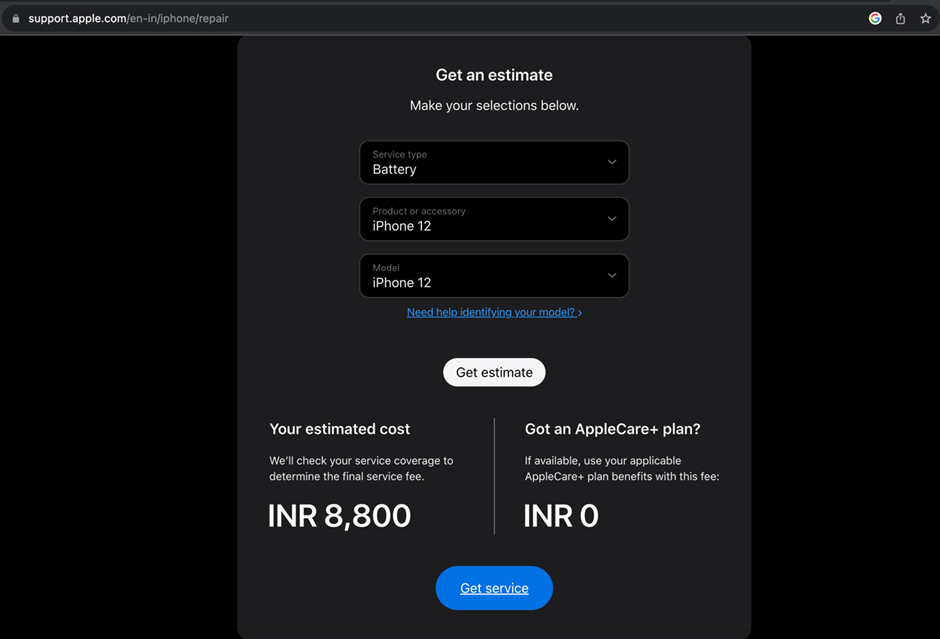 The second option and quite a hot favourite these days is the IRPs – Independent Repair Providers. Now, some companies are super skilled and qualified in repairing Apple products by using OEM parts to ensure in best-in-breed service experience for all Apple devices. In this blog, we have taken the iPhone 12 battery price reference and other information from one of the top 3 IRP companies in India, www.rapidrepair.in
iPhone 12 Battery Replacement Price and Options
Below is a quick snapshot of the 2 best service options available you to if you are still wondering what will be the best iPhone 12 battery replacement price in India:
Now, that you have all the necessary details, you can decide on your iPhone 12 battery replacement. And if there's any other doubt, you can always contact an IRP and enquire. But don't neglect the bad battery health of your iPhone 12. A timely fix can ensure your iPhone 12's working condition for long.