The news of the release of the iPhone 15 series is not new anymore. It's been a week, yet the buzz is still around. But that's not all. With the launch, Apple also introduced the iOS 17, and oh boy! There are some cool features in it. Last June, during the Apple WWDC event, it was the first time we heard about this new version of iOS. Rumours started roaming in the air since then, and it's finally here. But even that's not all. Some bugs were reported in this latest iOS, and people faced issues like rapid battery drainage. To address these problems, Apple released iOS 17.0.1 and iOS 17.0.2 within a few days from the launch date of iOS 17.
Source: Techzle
Now, what's up with that?
The tech giant claimed that they have addressed three security glitches in the latest updates, that were prevalent in versions of iOS prior to iOS 16.7. And what are those? The first one was a Kernel issue, where, to quote Apple, "a local attacker may be able to elevate their privileges." The second was a security issue that recognized the risk of bypassing signature validation by malicious apps. The third one involved a WebKit fix, to prevent arbitrary code execution while processing web content. Sounds scary? Well, we have to admit that these things are inevitable in the tech world. Gaps will be there and efforts will be made to cover them.
Now, you might be wondering who can update to these latest versions of iOS and more importantly, why should they? Also, how is it done?
We will get to the answers, one by one. So stay tuned as you are about to witness a detailed discussion on everything related to the 17th-generation iOS.
Who can upgrade to iOS 17.0.1 and 17.0.2?
If you are using any iPhone released in 2018 or after that, you can update your iOS to 17.0.1. That means it is for the users of the iPhone XR, XS, XS Max and later models till iPhone 14 Pro Max. Whereas, as of now, iOS 17.0.2 is only for iPhone 15 series models, i.e. iPhone 15, iPhone 15 Plus, iPhone 15 Pro and iPhone 15 Pro Max.
The fun part is, that even if you are not planning to buy an iPhone 15 series model right now, you can get some taste of it by simply upgrading to iOS 17.0.1. How? Simple, through some of its outstanding features. Let's see what are those.
Read – All About iPhone 15 Series: Features to Look for
Features to look for in iOS 17
If we go on to explain all the new features of iOS 17, it will fill up a novella! So here, we are covering a few of the game-changers, that will enhance your iPhone using experience. The rest, if you wish, you can find out by exploring your gadget after the update. So let's see what's exciting in the bucket.
Contact with a personal touch – iOS 17 will allow you to customize your appearance on other people's devices when you call them. This can be done through a customized poster.
The message of harmony – Get all your stickers in one place in the iMessage app. And if you want more, you can create your sticker from any image or video, with added effects. Not just this, you will also get a real-time transcription of received audio messages, in case you are not in a position to hear a voice note. Even finding a previous message will be easier by using multiple search filters.
A darling to stand by you – I am not kidding, this feature is a darling! So, while charging your iPhone, you can keep it on its side and opt for the StandBy mode. There, you can set a clock, a calendar, or any photo album from your gallery. And it will be there on your screen. Undoubtedly, the coolest bedside clock you can get.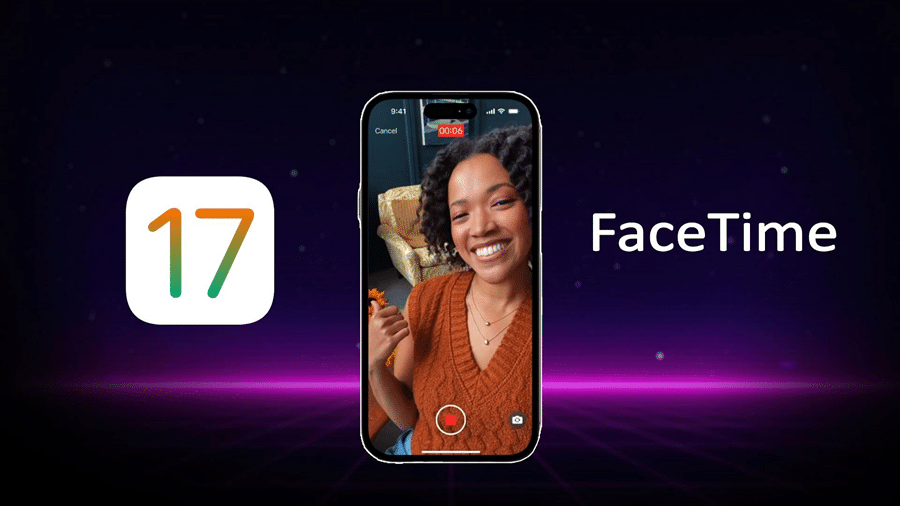 FaceTime with added fun time – If your FaceTime call is not received, you will get the option to record and send your message in audio or video format. You can also enjoy your FaceTime calls on Apple TV 4K 2nd generation and later, by using your iPhone's camera. Sounds fun.
Widget with wizarding power – For a few minor tasks, like ticking off a reminder, you don't have to unlock your iPhone any more. With an interactive widget, you can perform simple tasks by simply tapping on the widget while your gadget is locked or in StandBy mode.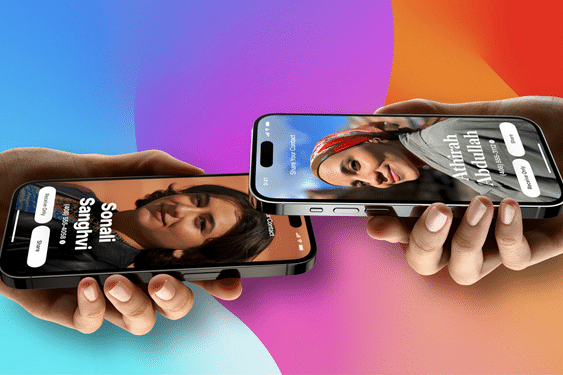 Source: Mac Life
Come closer and share via AirDrop – In this latest iOS, you will be able to share content via AirDrop from one iPhone to another by simply bringing them closer. After all, even our gadgets deserve some good company.
Get more friendly with Siri – After years of acquaintance, finally, you can be more informal with Siri. To activate Siri, just call her name, no need to say Hey anymore. In iPhone 11 and later models, you can even make back-to-back requests to Siri without reactivating her in between. Looks like finally, the ice can break in between you and Siri.
So, how to install iOS 17 on an iPhone?
To say the least, it's a cakewalk! Just go to the Settings app, click on General and then on Software Update. Here, you will get the details about the update. Next, select Download. Then click on Install and wait for the magic.
Once you install iOS 17 on your iPhone,chances are high that you will spend the next few hours immersed in the wonders of this latest version of iOS. And in case you are still doubtful about whether to install iOS 17 or not, just ask yourself, why not?
Read – Apple Carplay in iOS 17 – What's New, Trending & The Latest for Your Car From Apple?