Are you stuck in the constant tussle between mobile gaming and a battery that won't stop draining? Or are you someone who cannot function without a power bank? If you love playing games on your iPhone (thanks to the excellent display features) just like we do, you must be struggling with keeping the phone's battery alive when you need it. Apple's iPhone is known as an incredibly powerful device as compared to other phones especially when it comes to gaming. The latest edge-to-edge display feature provides an even more enhanced gaming experience on the new range of iPhones.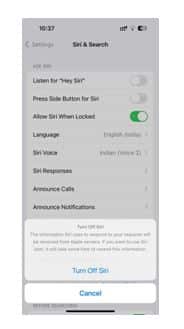 There is, however, one downside of playing games on your phone. The battery drains faster when used for gaming and this can be a real buzz killer. The constant need to charge the phone is surely a hassle and no one wants to rely on power banks everywhere they go. To help you save yourself the trouble of lugging around bulky power banks or being stuck to a charging point, we have collated a few tips through which you can improve the battery life of your iPhone and extend your favourite gaming sessions.
Read – What You Need to Know About iPhone 7 Loop Disease
How to improve your iPhone's Battery Life for Gaming?
Give Siri a Break
Siri has been a saviour in many situations, however, it is time to give her a break during our gaming periods. Gaming itself is a battery-exhausting activity for any phone and Siri does not stop functioning when you are playing games. Turning it off will save the battery otherwise spent on Siri's background activities.
To turn off Siri, go to Settings, followed by Siri and Search and disable options that do not serve your purpose at the moment.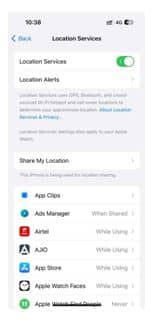 Turn off the Location Services
Even though location services are a huge help while navigating, they drain your battery pretty quickly. Gaming doesn't usually require location services to be turned on. So, be smart and cautious with your battery and turn off the location services to increase battery life.
To turn off the location services, go to Settings, Privacy and then disable Location Services.
Turn on the Low Power mode
Low Power Mode is a boon for iPhone users to save battery. It usually activates when your phone's battery goes below 20%. Instead, you can manually turn it on while gaming to boost your battery life. Please note that turning on the low power mode might turn off notifications from various Apps and even the functionality of incoming mails in the mail app gets paused. Also, Hey Siri is disabled in Lower Power Mode, so there is no need to turn Siri off manually.
To turn on the Low Power Mode, hit Settings, Battery and switch on the Low Power Mode for an improved battery life.
Keep the Brightness to Minimum
The brighter your phone's display, the higher the battery consumption. Although, the bright screen looks crisp and clear; it takes a serious toll on your iPhone's battery life. You can adjust the brightness according to your environment by enabling the Auto-Brightness feature. Or simply use the slider bar to adjust the brightness manually whenever you can to ensure a longer battery charge cycle.
Keeping the Volume low
While it appears unsubstantial, the level of volume also has an impact on your iPhone battery. Higher volume calls for higher audio performance by the phone, which drains the battery faster. While sound is an important factor to get the full experience of gaming, you can use headphones to save battery. You can also turn off the music equaliser for higher battery performance. If your game does not demand background sounds, you can save even more battery by putting your phone on silent.
Read – iPhone X is Overheating After Normal Use: Pro Fixes
Several other extra tips can be used to conserve your iPhone's battery life while gaming. Those are:
Avoid putting your iPhone in vibration mode.
Keep iOS and All Apps Up to date.
If Airpods/Bluetooth headphones or speakers are not being used for playing games, turn off Bluetooth.
Turn off Airdrop when not in use.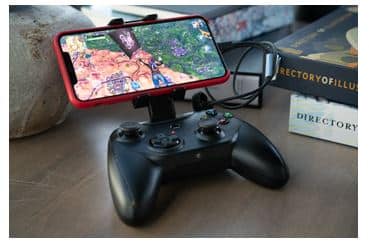 Source: MacWorld
Gaming on an iPhone is an experience most users enjoy; and to maximize the experience, we need to gauge our battery situation for optimal performance. Treating your phone with utmost care and intelligence will keep your iPhone from discharging unexpectedly. So, keep these simple tips in mind and enjoy your long gaming sessions without the constant worry of your iPhone discharging.