Many iPhone users have taken to various forums to complain about the random overheating of the iPhone X despite normal use. While some users blamed faulty hardware, others pointed fingers at software bugs. Sounds familiar? If you too have been noticing this phenomenon with your iPhone X, then here are some pro tips to save your phone from overheating randomly.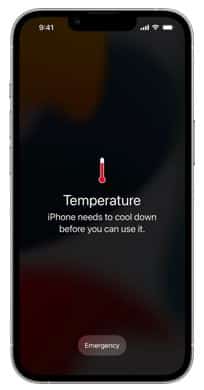 Source: Apple Support
Image credit: Trusted Reviews
Why Does My iPhone X Overheat Randomly?
There could be many reasons for the overheating problem on your iPhone X. For instance, the issue could be triggered by a faulty charger, iOS not updated to the latest version or some power-hungry apps. Taking all the possible causes into account, here are some things you can do to fix the problem:
Force Restart
First, try the hard reset solution—force restart. Before you do it, please ensure your data is backed up on iCloud or iTunes. Hard Reset will take your iPhone X to factory settings. As we know how reliable the force restart option has always been when it comes to dealing with random issues. So, it is wise to give it a chance before doing anything else. Here's how to force restart:
Press and quickly release the volume up button. Then press and quickly release the volume down button. After that, hold down the side button until you see the Apple logo on the screen.
After your iPhone X has rebooted, use it for some time to see if you have been able to fix the overheating issue. If so, rejoice!
Read – iPhone Microphone Not Working – Quick Fix Options You Have
Remove the bulky case and avoid using a Non-Apple charger
Another handy solution for the heating problem on your iPhone X is to remove the bulky case that you could be using or stop using a Non-Apple charger, or both.
Most cheap bulky and rugged cases do not have a good heat dissipation design. As a result, they tend to cause overheating of the smartphone. So, take off any bulky case you have on your iPhone X and set your phone free from overheating.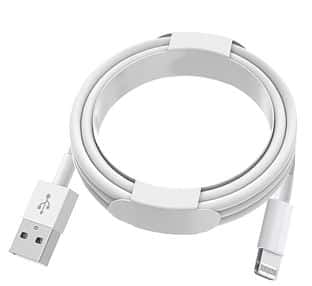 Source: Amazon.in
Besides, make sure to use an MFi-certified charger and charging cable as uncertified chargers may result in overheating issues.
Disable Background App Refresh and Location Services
Both Background App Refresh and Locations Services are power-hungry features. So, if you fail to take control of these two power-sucking features, they will drain the battery faster. Hence, be sure to take control of these features.
Head over to Settings app > General > Background App Refresh > Background App Refresh and then choose off. (In settings, we have must have to tap Background App Refresh twice)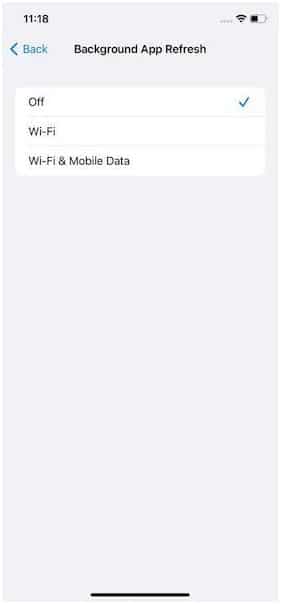 Navigate to Settings app > Privacy > Location Services. Now, either completely turn off the Location Services or allow only a few apps to use your location data.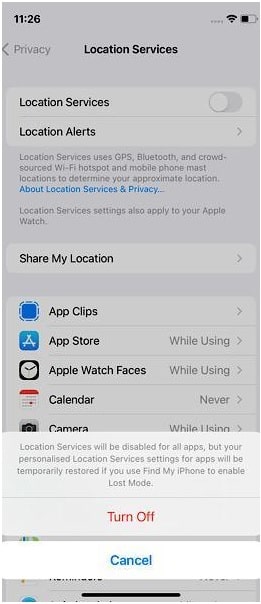 Update All Apps and Software
If your iPhone X is still overheating, try updating all apps and upgrade your device to the latest iteration of iOS. Outdated software can cause phone sluggishness, battery drain, freezing, overheating, and whatnot. This is one of the reasons why we always recommend our users keep the apps and software updated to the latest versions.
To update the app: Open App Store > your profile. Now, either update all apps at once or update one app at a time.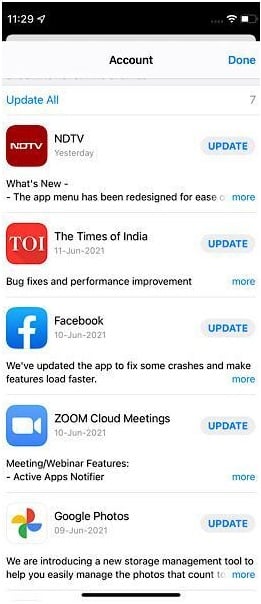 To update software: Go to Settings app > General > Software Update and then download and install the latest version of iOS on your iPhone X.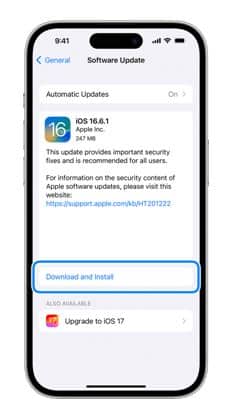 Source: Apple Support
Once your device is updated to the latest iOS version, the overheating problem should be resolved. Now, play a game, browse the web or stream music for some time to see if you have finally got the better of the issue.
Read – 'No Service' on iPhone? Try These Quick Hacks
Contact iPhone Repair Centre
If nothing has worked then there could be some hardware issues with your iPhone X. In such a scenario, contact professionals to fix your iPhone.
With several years of unmatched expertise in dealing with Apple devices, Rapid Repair would be glad to troubleshoot your iPhone X's overheating problem. Providing top-notch service at a competitive price point has been our hallmark. So, contact us as soon as possible to get rid of the issue.